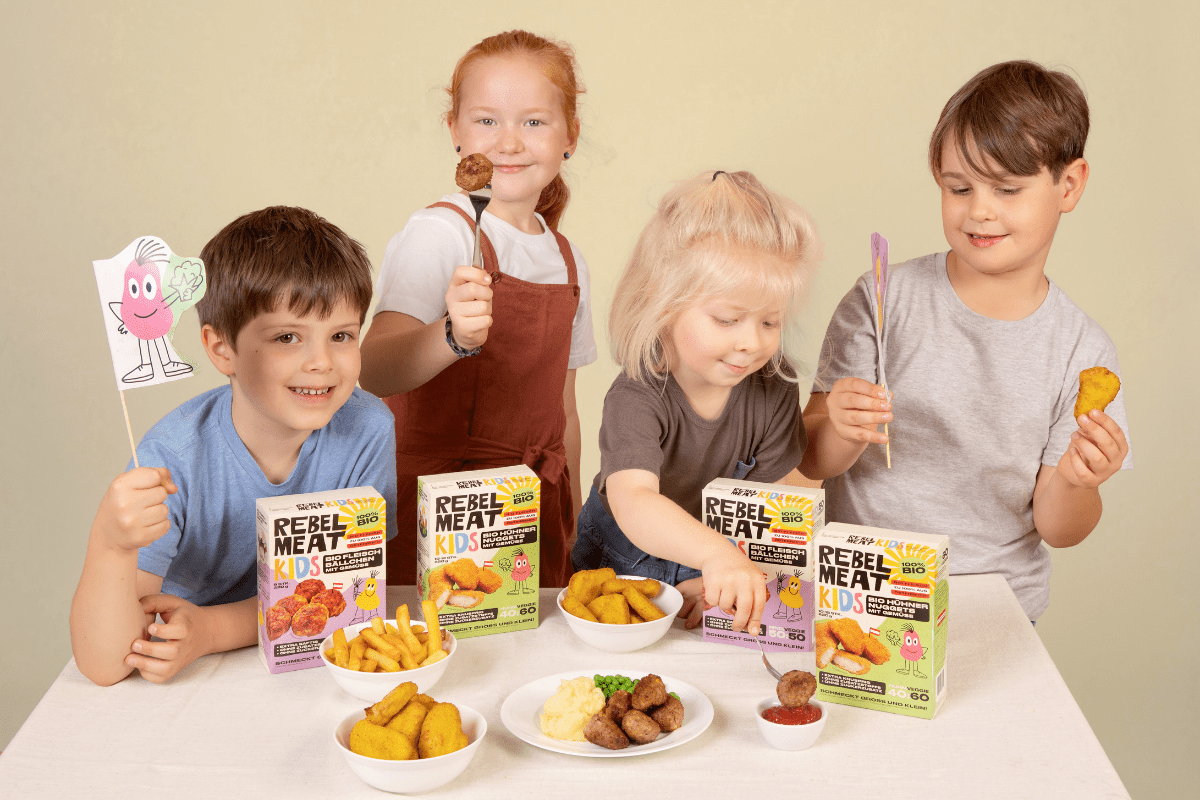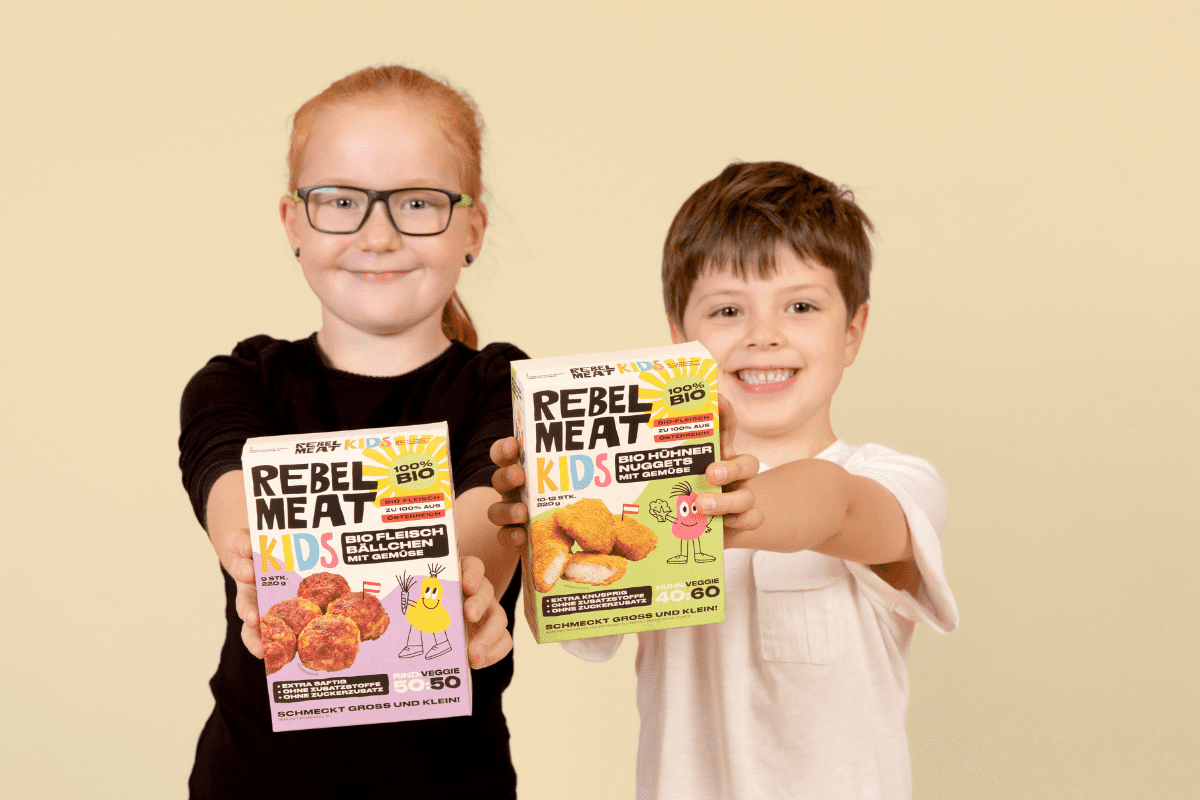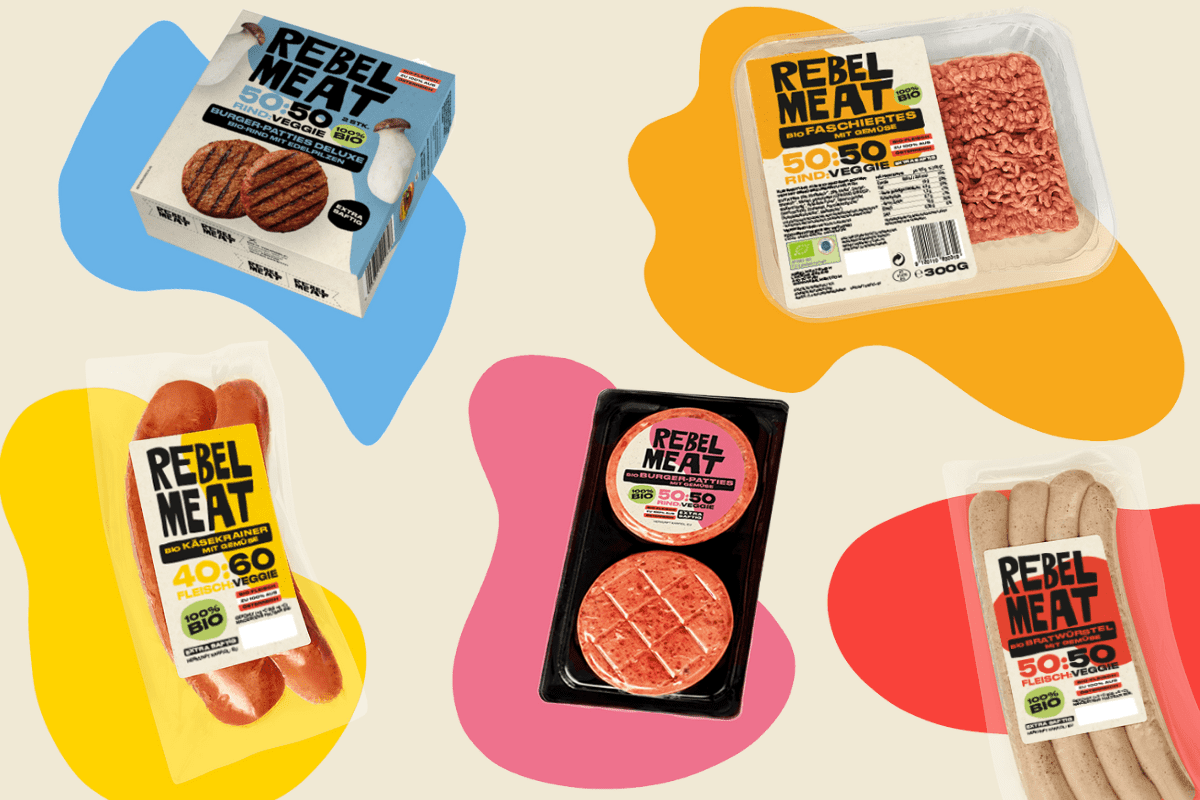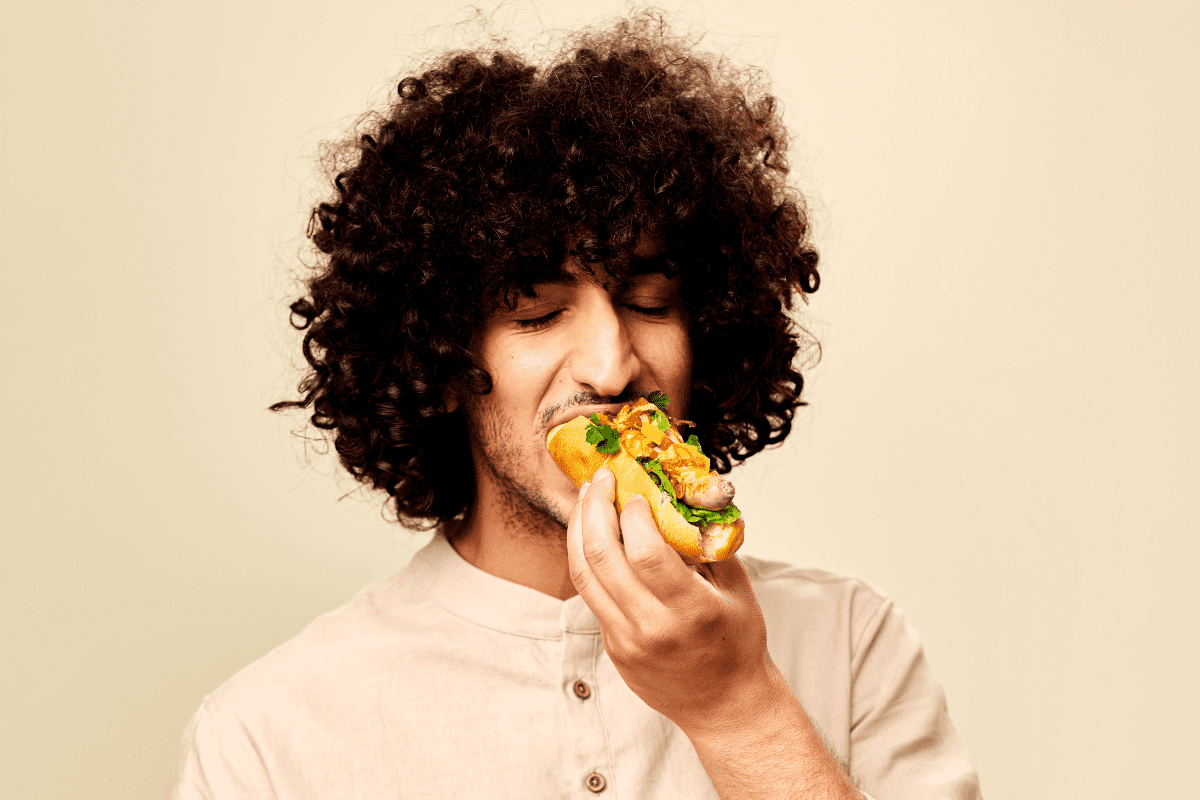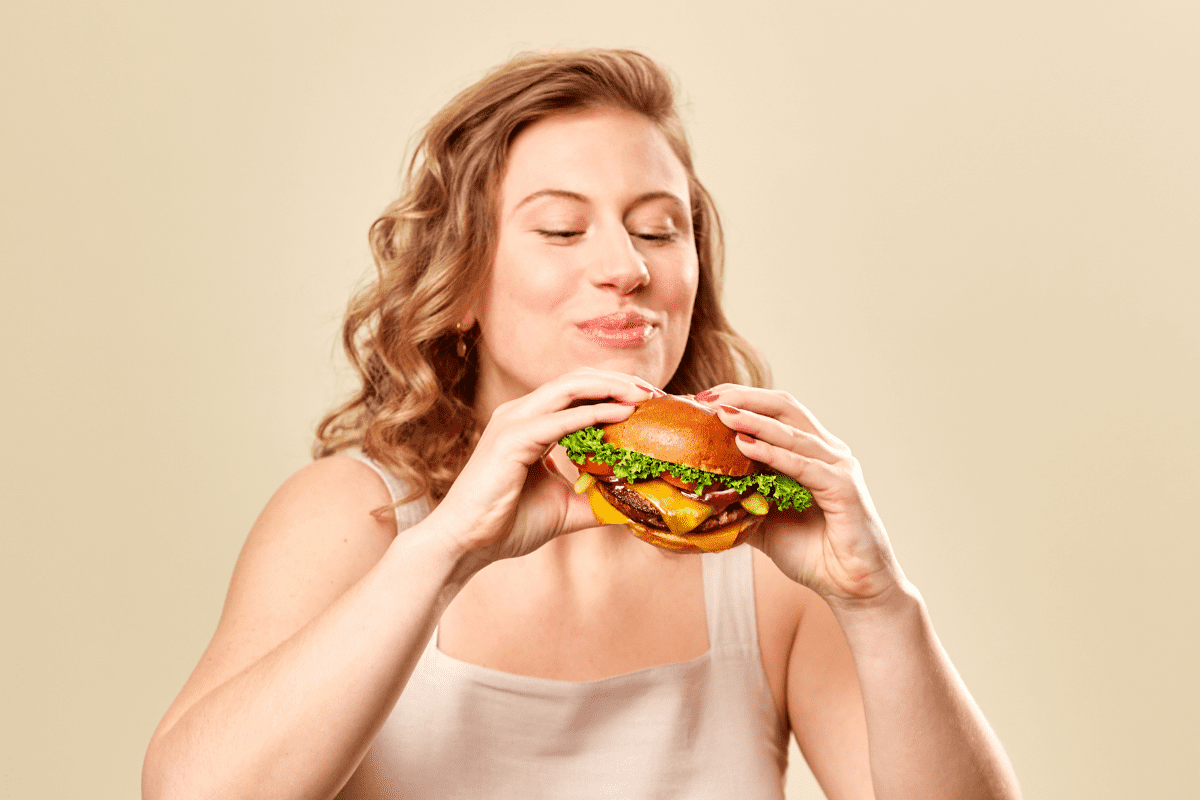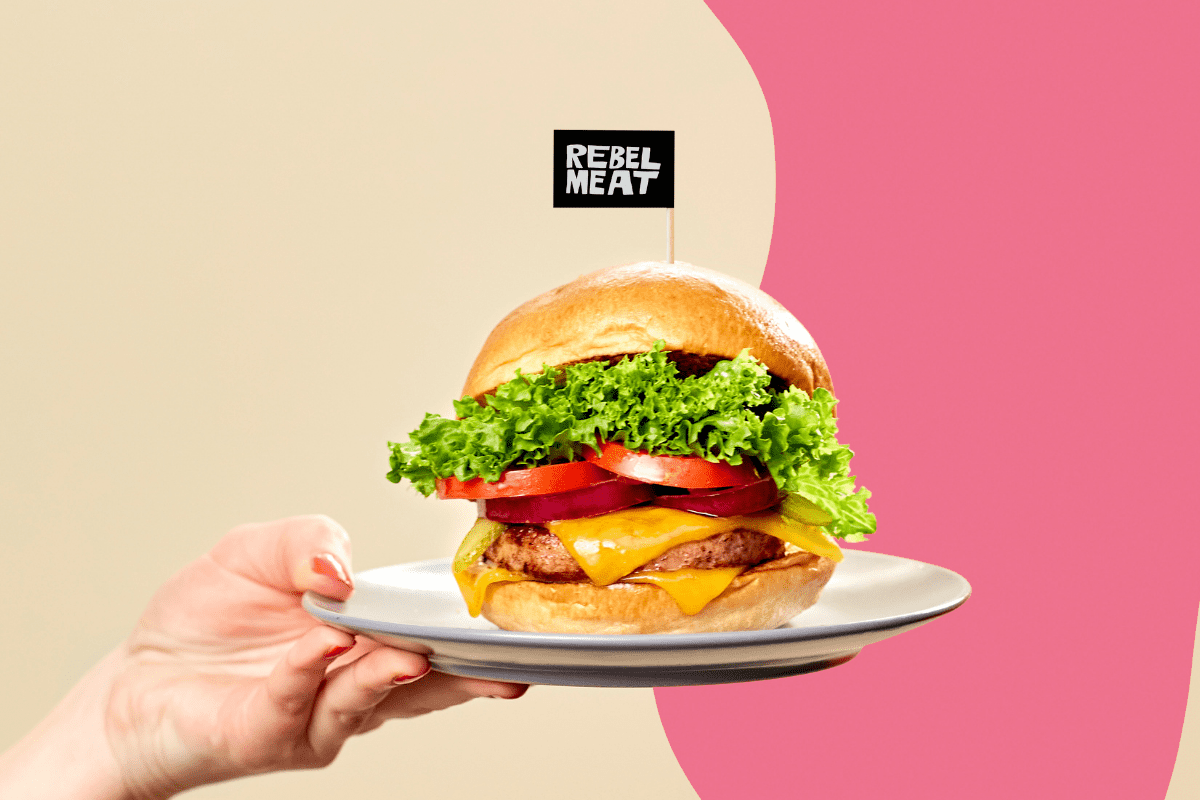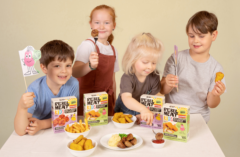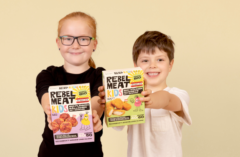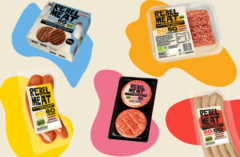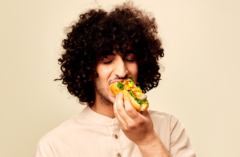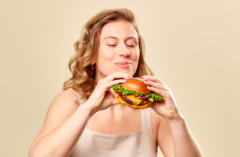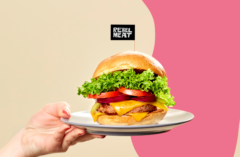 "With our products we want to replace classic 100% meat products and not ban the consumption of meat. Our aim is to create awareness of the value of meat again. We rely exclusively on high-quality organic meat from Austria and above all want to counteract the overconsumption of meat from factory farming. Less, but better meat is our motto."

Co-founder Cornelia Habacher
Rebel Meat was founded in 2019 with the motivation to make meat consumption more sustainable and has been pursuing the mission of raising awareness of meat ever since. For the 2 founders Cornelia Habacher and Philipp Stangl it was clear from the beginning that they wanted to go a natural and 100% organic way - in contrast to many highly processed vegetarian substitute products. They have developed organic meat products that consist of half organic meat and half plant-based ingredients (including cauliflower, king oyster mushrooms, millet). Due to the meat content, the typical meat taste is preserved in a completely natural way and there is no need for flavor enhancers. This makes it very easy to eat healthier and more sustainably in everyday life without giving up meat altogether.
Full transparency
Quality and full transparency regarding the origin are top priorities at Rebel Meat - so the exclusive use of organic meat from Austria is a matter of course for the young team. This not only guarantees short transport routes, but also strengthens the small-scale domestic agriculture. By entering the batch number on the website, each product can even be traced back to the farmer. "Less, but better meat" is and remains the motto for Rebel Meat.
For every taste:
The Rebel Meat range now includes 7 products:
Organic Käsekrainer

Organic sausages

Organic minced meat

Organic burger patties

Organic Burger Patties Deluxe with cep (frozen)

(Rebel Meat Kids) Organic Chicken Nuggets (frozen)

(Rebel Meat Kids) Organic Meatballs (Frozen)
The products are available at Billa Plus, selected Billa stores and online, among others
Gurkerl.at
.
---
MORE SUSTAINABLE COMPANIES