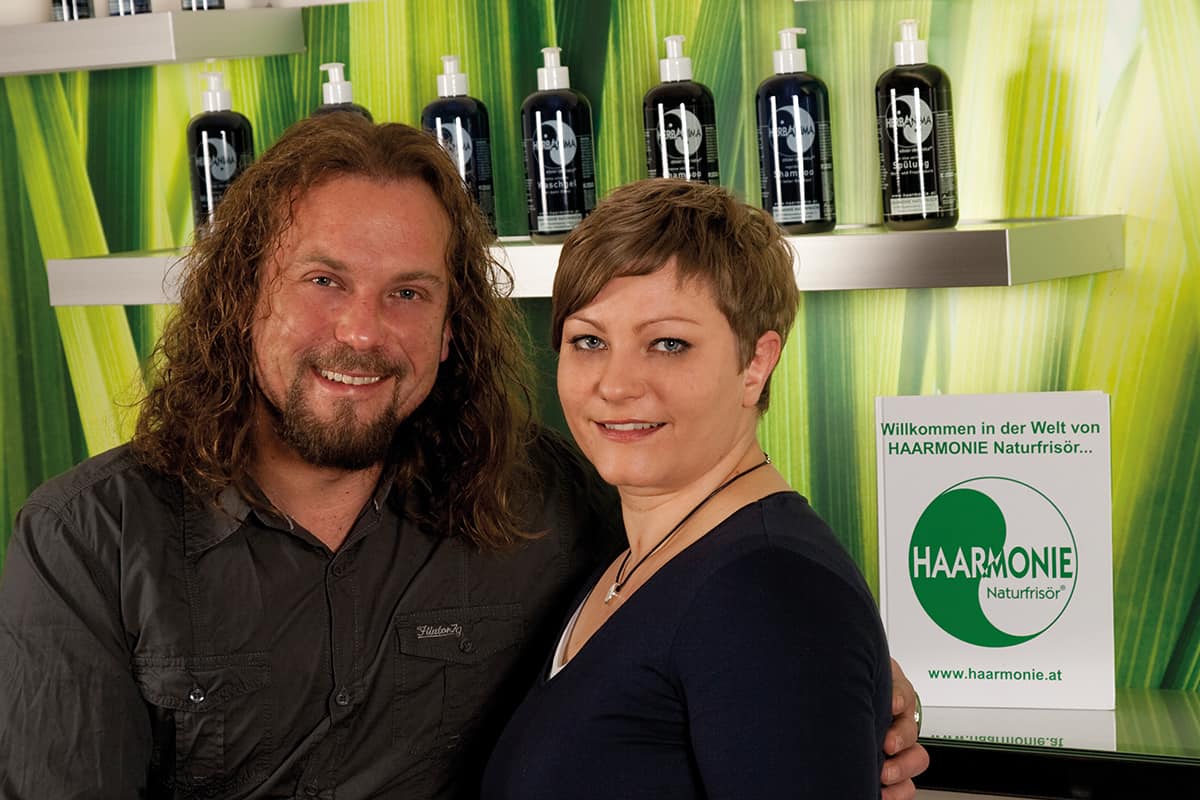 HAARMONIE Naturfrisor 1985 was founded by the pioneering brothers Ullrich Untermaurer and Ingo Vallé, making it the first natural hairdressing brand in Europe. The triggering factor for the foundation of HAARMONIE Naturfrisör was a serious incompatibility of conventional products of the enthusiastic hairdresser Ingo Vallé. The motto was: Assign yourself to your destiny - or RAISE YOU! The idea "HAARMONIE Naturfrisor" was born! The consistent further development of the idea of ​​"natural hairdresser" has created a much respected hairdressing company, now 5 Salons in and around Vienna, with the HAARMONIE brand. The company was handed over 2010 to the next generation, the siblings Iris and Ulf Untermaurer. The natural and health-sustaining philosophy of life, which is anchored in our company principles, practically describes the development of new services and products. Only through the daily contact with our customers in HAARMONIE Naturfrisor salons it is possible to get to know and fulfill the exact requirements.
Our philosophy of holistic approach allows us to see more than just hair. We see ourselves as a diagnostician and not as a symptom-handler.
Since we humans are part of nature, we should rely on it to have everything ready for us. HERBANIMA - elixir of nature (HERBA = herb + ANIMA = life force = HERBANIMA) is the salon and home care range from Haarmonie Naturfrisör. Hair & scalp care, finish products, natural bristle brushes, plant colors and deacidifying base products, as well as remineralizing, natural food supplements complete our offer. Brushing your hair and scalp with the HERBANIMA detox brush made from pure wild boar bristles is the first step into natural hair care.
---
MORE SUSTAINABLE COMPANIES