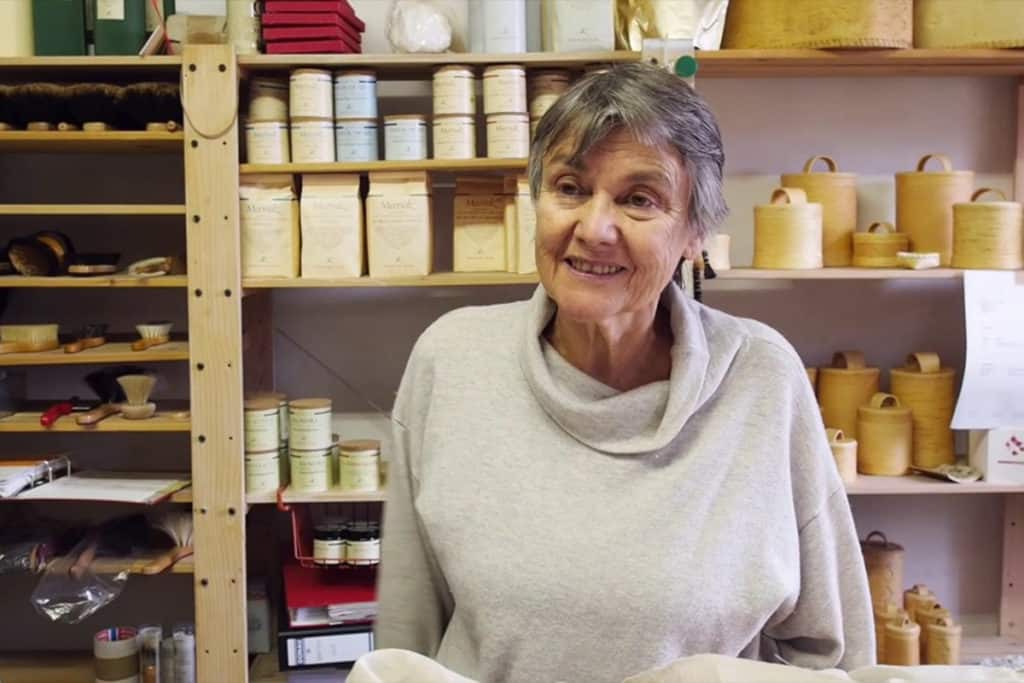 Organic has grown from agriculture. The beginning was on a mountain farm in Carinthia with organic sheep breeding, wool processing and soap production.
Bioella has grown from organic agriculture. The beginning on a mountain farm in Carinthia with sheep breeding and wool processing, was abandoned for personal and age reasons. Now in Southern Burgenland, I continue to create my hand-sewn sheep wool quilts and also offer a small, fine growing assortment of selected commercial products.
As a controlled organic farmer, there are guidelines that must be observed during production and sale and as a person you have your own guidelines according to which you want to act. It is important to me to stay true to these values, that is, organic, local, hand-made and to offer sensible products that are useful to people: - Linen products from the traditional Mühlviertel company Vieböck, Ennstaler sheep wool socks and mittens, the ancient art of processing birch bark from Siberia, natural hair brooms and brushes from a workshop for the blind, crystal pure salt from an old, underground salt lake.
---
MORE SUSTAINABLE COMPANIES