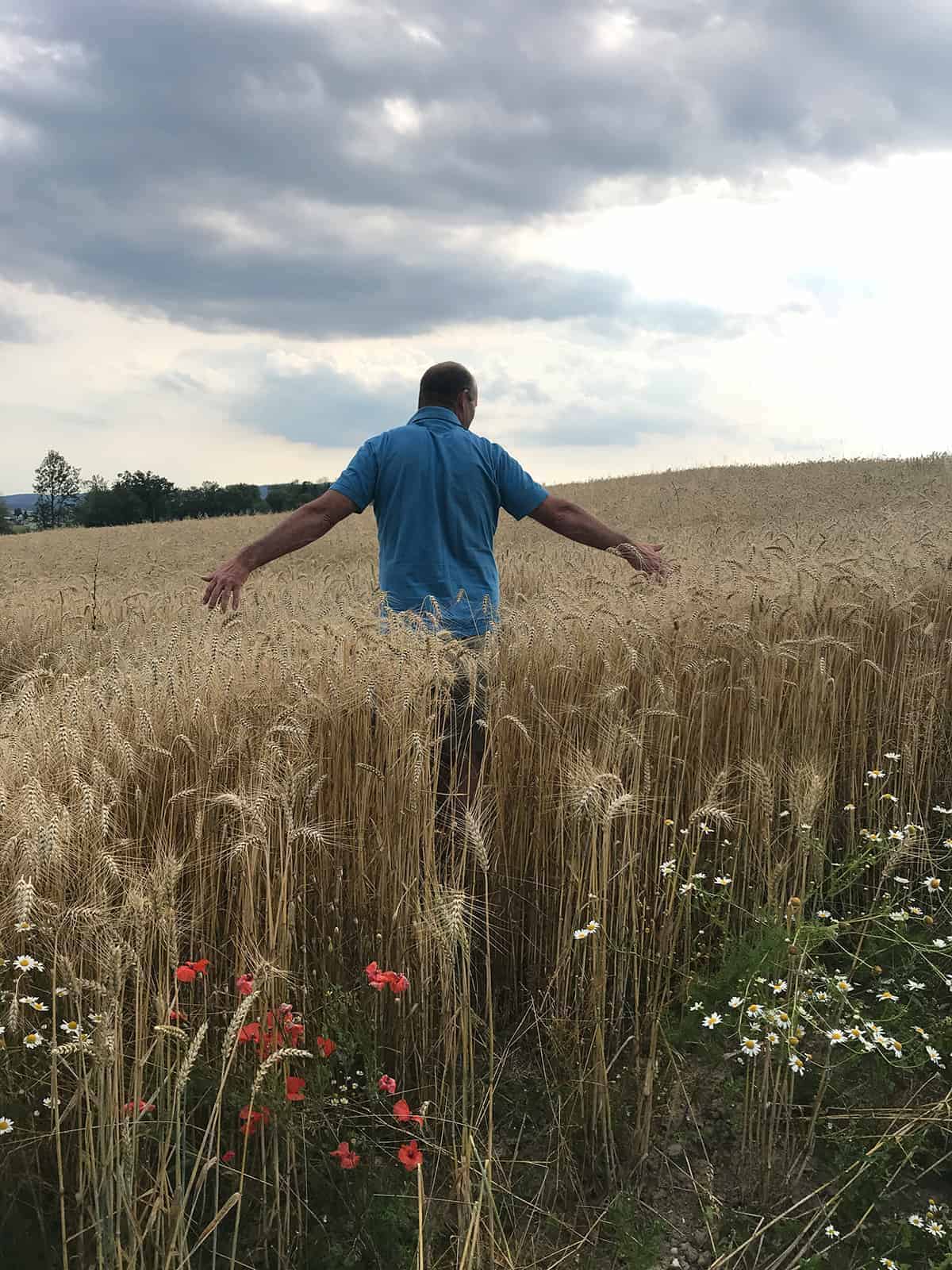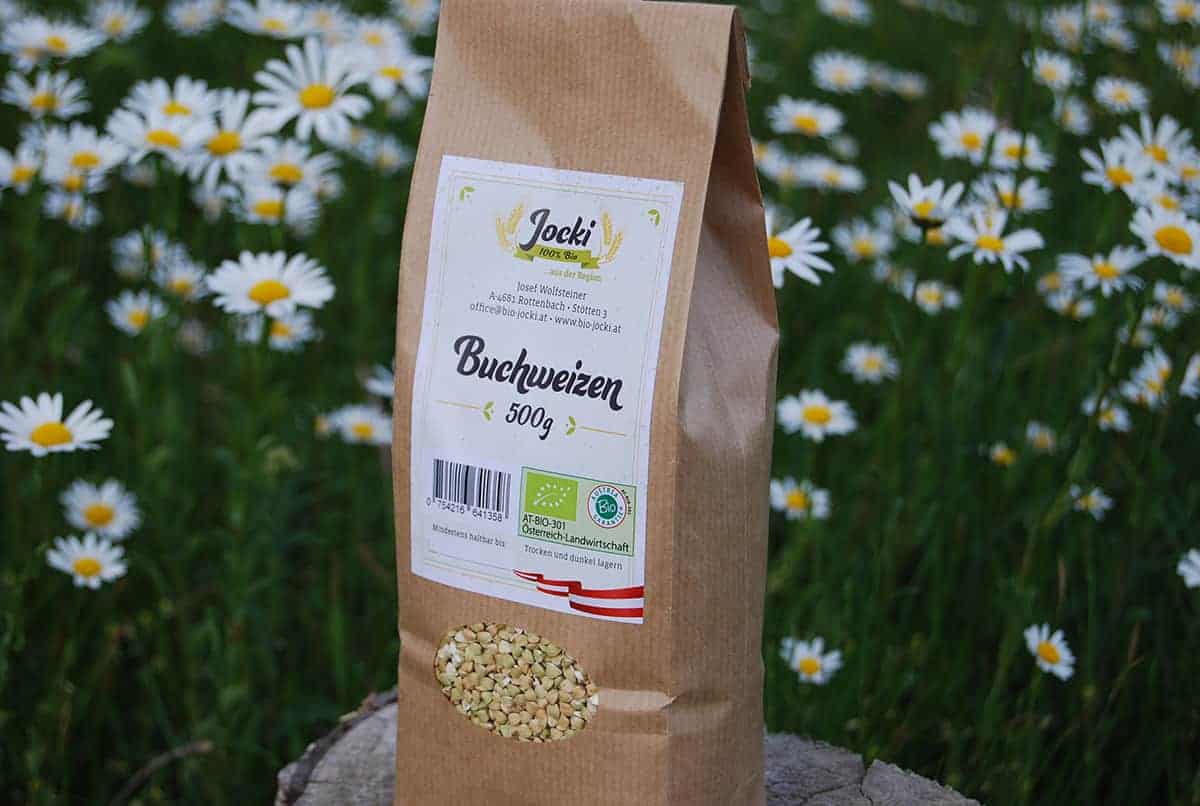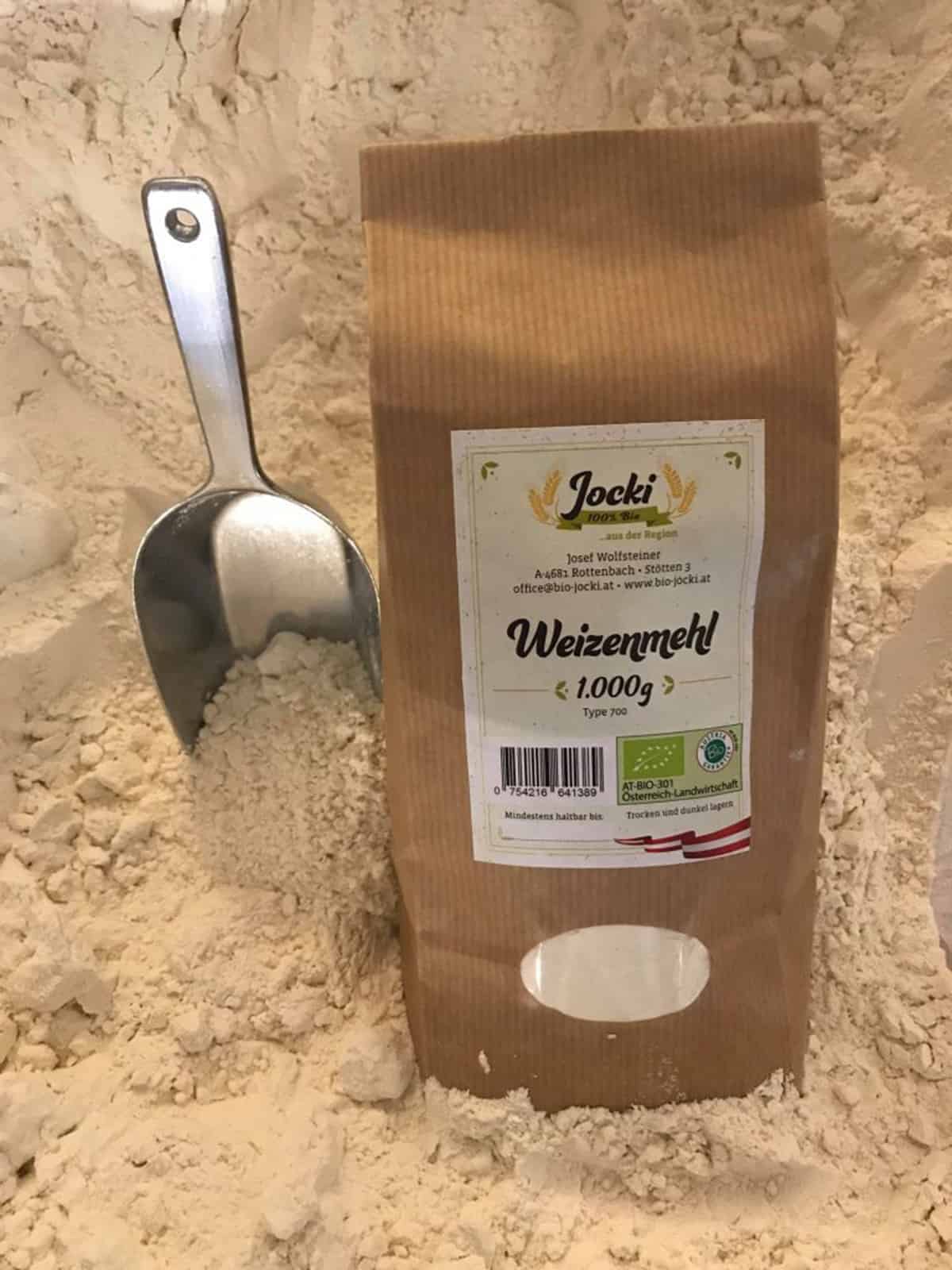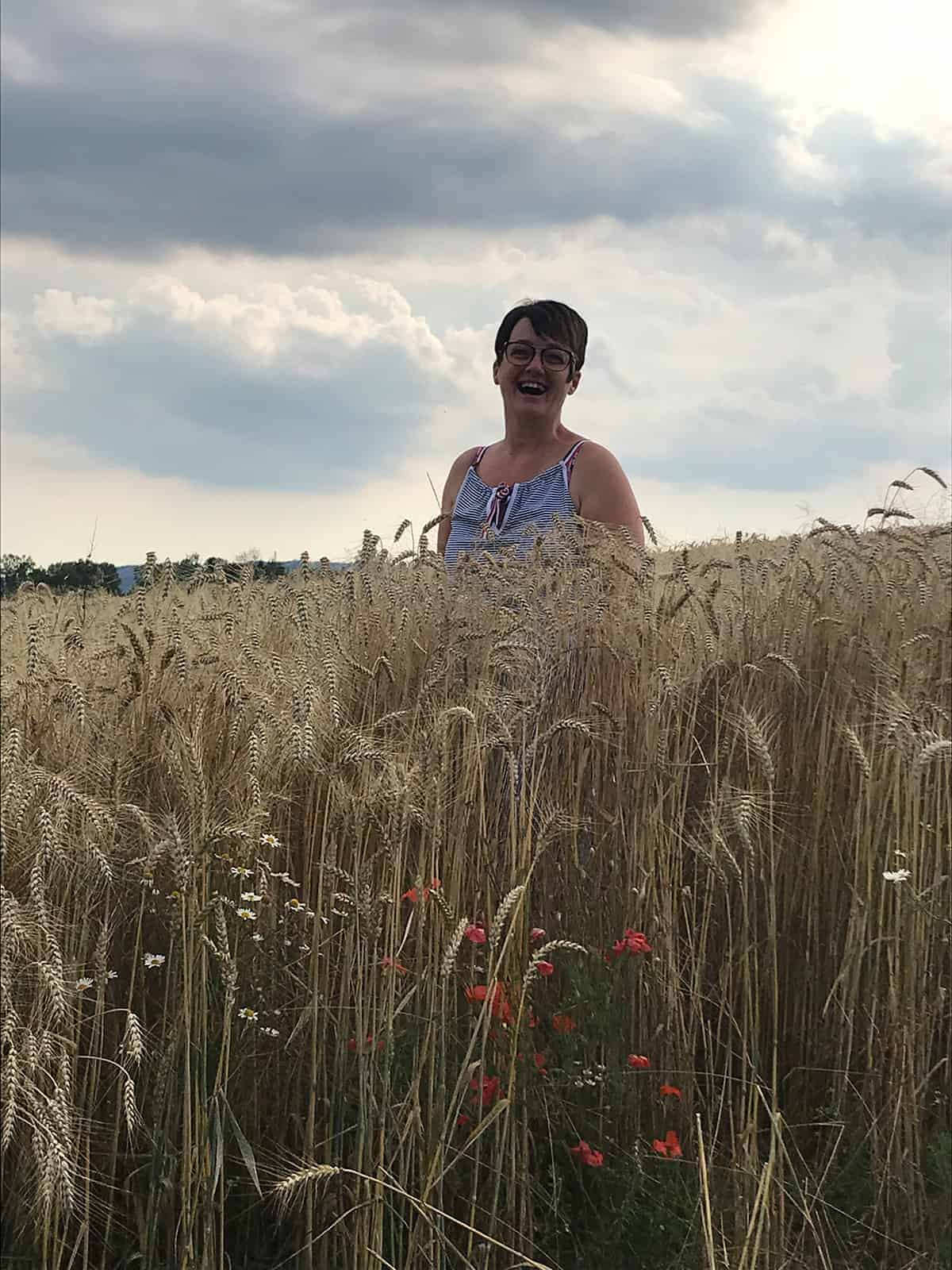 Josef Wolfsteiner, also known as "Bio-Jocki", is the owner of a family-run agriculture in the Hausruckviertel. In the small town of Rottenbach, the fruits of our own organic farming have been processed into a substantial range of grain products since 2018. The production of sunflower oil from the kernels of our own fields and various types of muesli, baked by hand, round off the offer.
The team
As already mentioned, the small business, together with agriculture, is run by the family and is composed as follows:
The head of the company is the "organic farmer with passion" Josef Wolfsteiner. Since 2001 he has been working in agriculture, which has been family-owned for generations. After careful consideration, the production of the "Bio-Jocki" products was started in 2018. Since then, Josef has been passionately responsible for our harvest, from cultivation to bottling, and for the general process organization.
The heart of the company is of course the organic farmer's wife, Monika Wolfsteiner. The trained baker, with a lot of love, prepares various types of muesli according to selected recipes. All of our cereal variations are prepared by her by hand. She also takes care of preparing the orders and ensuring that everything runs smoothly in the background.
The "Bio-Jocki Team" is complete with the three joint daughters. These help wherever there is a need and support Josef and Monika in everyday work, such as filling the products or preparing the cereal. They also actively look after the media area and keep the "Bio-Jocki" customers up to date via Facebook or our website.
BIO
Sustainability is very important to us. That is why we have said goodbye to conventional agriculture since the takeover in 2001 and have dedicated ourselves to organic farming. Our farm is regularly and carefully controlled through the BIO certification. We thus guarantee that our arable land is managed entirely without chemicals, environmentally harmful fertilizers or crop protection agents.
BIO AUSTRIA
Since the beginning, we have also been able to count ourselves among the member companies of BIO AUSTRIA, the representative body for the interests of Austrian organic farmers. Our products have a very special quality thanks to specially defined guidelines that far exceed the requirements of the EU Organic Regulation.
PRODUCTS
Various types of flour: buckwheat flour, wholegrain spelled flour, wheat bread flour 1600, spelled flour 700, oggen flour 960, wheat flour 700
Various grains: buckwheat, spelled, spelled rice, spelled flakes, oat flakes, spelled rice, sunflower seeds
Muesli variations: coconut-nut muesli, almond granola, spelled-raisin-cinnamon muesli
Oil: sunflower oil
Stötten 3, Upper Austria 4681 Rottenbach
---
MORE SUSTAINABLE COMPANIES